3. Audit Planning/Schedule
Once the customer's audit task has been moved to planning at the end of the Acquisition module, the task(s) can be found in the planning module. The task(s) can now be planned and confirmed with an auditor who meets the requirements of the audit in terms of competencies, relationship, rotation schedule, and distance. Once the task(s) is planned, the audit moves to the Execution module.
The planning module has three tabs:
The workflow tab shows the status of the audits and also offers the ability to send emails, alerts, and appointments.
The schedule tab lists all audits. Audits can be filtered by status.
The appointment tab allows you to schedule meetings that are not audits.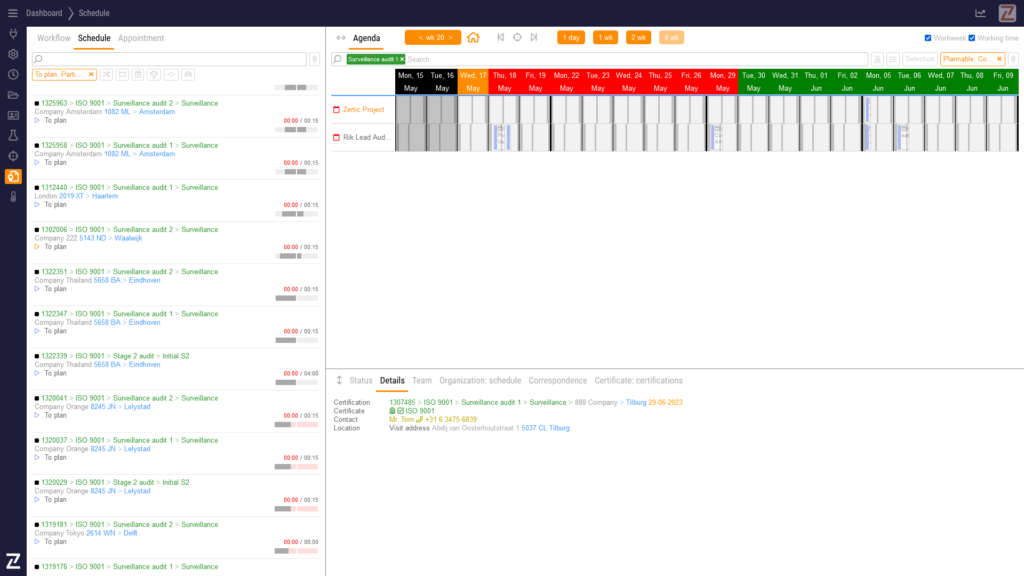 Enhanced Collaboration and Communication
Minimized Errors and Discrepancies
Time and Resource Efficiency
Advanced Document Management and Organization
Automated Report Generation
Task Assignment and Tracking
Schedule multiple audits at the same time for the same client
   One module for your HRM, Recruitment, Document Management, CRM and Invoicing
1

2

Working Offline with Audits

3