Any non-conformities found during an audit are, upon creation in the execution module, sent to the non-conformity module. The non-conformity module works with a workflow in which each step performs a different action.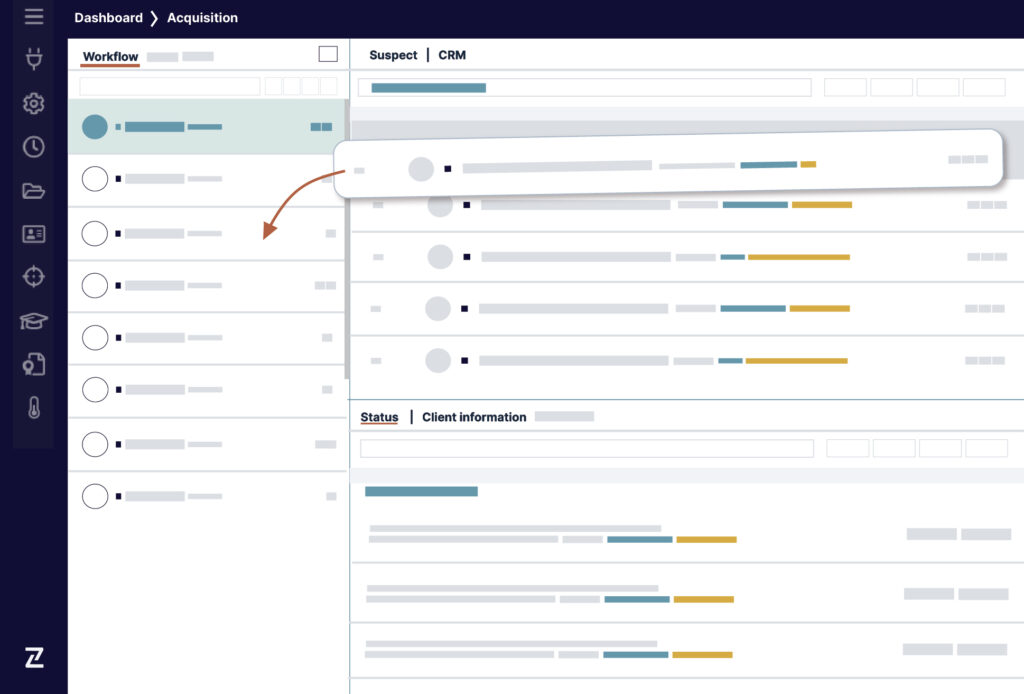 NC Module Functionalities
Creating a Non-Conformity
Moving a Non-Conformity through the Workflow
Sending Non-Conformity Reminder Emails
One module for CRM, and customer support
1

2

3

Partial Confirmation of Quotes
How Data Flows through the Modules:
Application Form –> Acquisition Module –> Quote –> Task Info from Quote –> Audit Program etc.