2. You get prepared for your audit.
After your clients apply, you will get prepared for your audit. You can be 100% sure that the right information is on the right place. With the Document Management you have a clear view of which file is where. Filter on organisation, file type, date and more to quickly find everything. The module lets you assign who can and can't see certain files. Assign to rights to see, open and use to certain employees for increased internal security. Next to this you can manage different versions of documents and restore deleted documents. Sharing options are available through the built-in email server.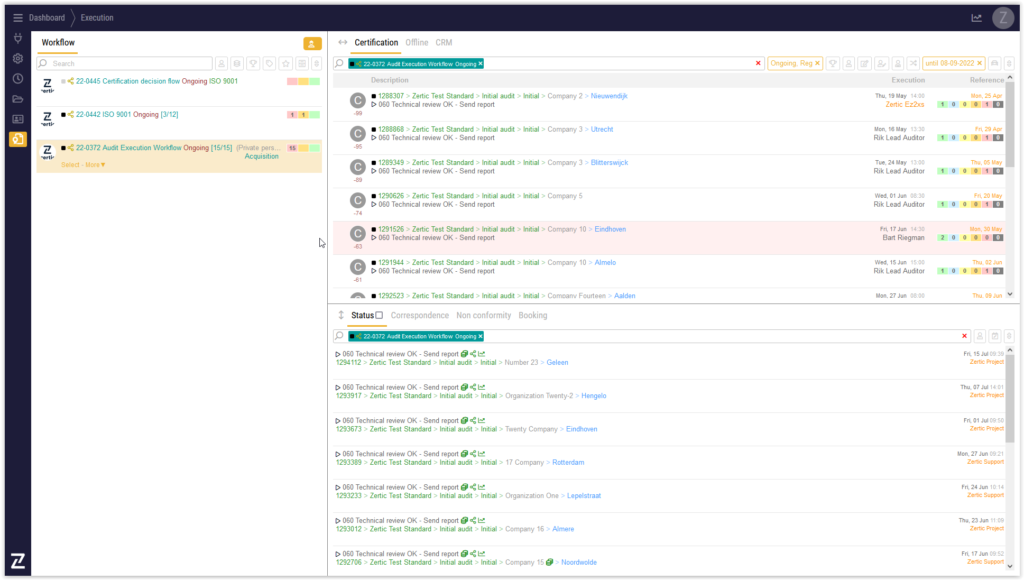 How you can benefit from our solutions while preparing for an audit
Enhanced Collaboration and Communication
Minimized Errors and Discrepancies
Time and Resource Efficiency
Advanced Document Management and Organization
Automated Report Generation
Task Assignment and Tracking
   One module for your HRM, Recruitment, Document Management, CRM and Invoicing
1

2

Working Offline with Audits

3
How Data Flows through the Modules:
Application Form –> Acquisition Module –> Quote –> Task Info from Quote –> Audit Program etc.