The invoicing module is where you can handle all invoices for the customer. An invoice action can be set up in the execution module which, once triggered, will send the task to the invoicing module. Audit tasks will enter the invoicing module under the tab Certification.
It is also possible to book hours and costs separately. These can be found under the tabs Project and Hours.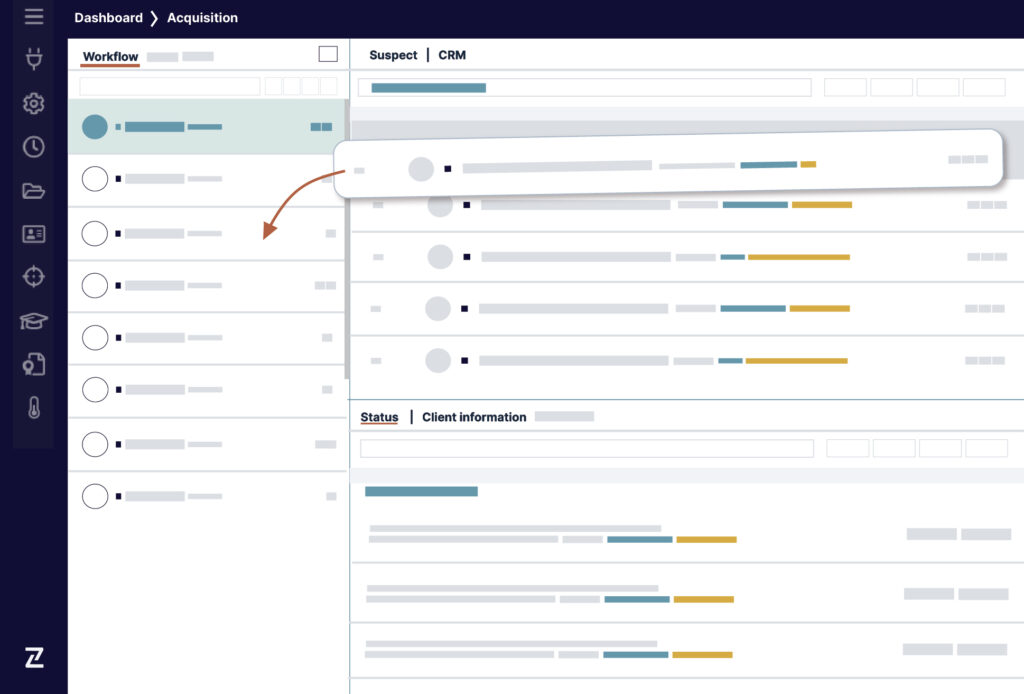 Invoicing Module Functionalities
Create a quote based on price lists with hour types and cost types (budgets)
Create, send and follow up on invoices based on prefixed prices or timely material based on actual hours
Automatically create concept invoices based on triggers in the execution and certification steps
Create a full integration with third-party bookkeeping software
Creating Invoices for Multiple Customers
One module for CRM, and customer support
1

2

3

Partial Confirmation of Quotes
How Data Flows through the Modules:
Application Form –> Acquisition Module –> Quote –> Task Info from Quote –> Audit Program etc.