6. Certification Decision
The certificate module is where you can see an overview of all the certificates and their current status. The moment a task moves from the acquisition to the planning module in the system, a certificate placeholder is created.
The certificate module is made up of a workflow. This workflow consists of steps and each step means a different action.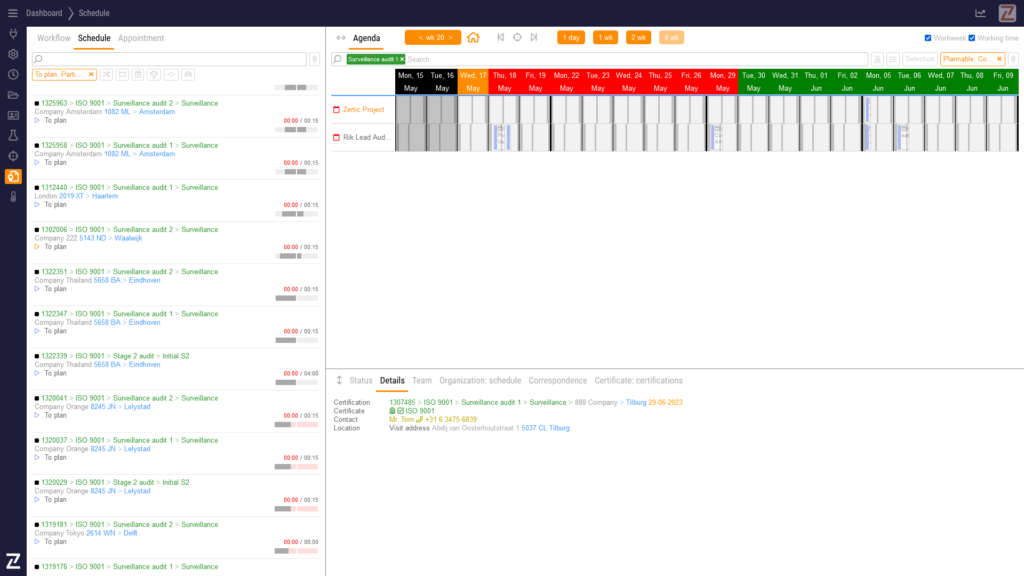 Certification Module Functionalities
The Certificate Module Workflow
Certification Review
Multisite
   One module for your HRM, Recruitment, Document Management, CRM and Invoicing
1

2

Working Offline with Audits

3