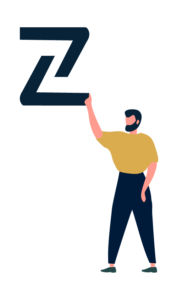 Full-Stack Developer / Lead Developer
Full-Stack Developer
Eindhoven, the Netherlands
10 November 2023
Function
Full Stack Developer
Education
Bachelor's or
Master's degree
Why is this vacancy needed?
As our client base is rapidly growing, so are the requests for new features. We require new, talented developers, who can take some load off the shoulders of our main architect. We're currently the number one in our industry and want to enlarge our lead. If you, currently, feel like you could contribute more, but are stuck, you'll find the opportunity you're looking for at Zertic. That's a promise!
Zertic is an international and innovative technology company that specializes in providing solutions to the Test, Inspection and Certification (TIC) Industry. We are committed to delivering cutting-edge solutions to our clients, and we're looking for a talented Full-Stack Developer to join our team.
As a Full-Stack Developer at Zertic, you will play a crucial role in the development and maintenance of our SaaS applications. You will work with a dynamic team of developers and are directly involved in the translation of customer requirements into software solutions.
What do we offer?
Being a part of our professional international team

Gaining knowledge about a niche industry (Test, Inspection, and Certification) where the Zertic software is the benchmark.

Professional development and training opportunities.

A collaborative and innovative work environment.
Competitive salary and performance-based bonuses. / a bonus and share scheme (in the long term)

Travel allowance

Retirement benefits

Flexible work schedule and partly remote work options.

A good balance between work, and private life.

Lunch for all our employees every day.
What are you bringing?
Your responsibilities will include:
Developing and maintaining both front-end and back-end components of our applications.
Troubleshooting, debugging, and optimizing code for performance.
Implementing security and data protection measures.
Staying up-to-date with the latest industry trends and technologies.
Collaborating with the project team and clients to create seamless user experiences.
Qualifications:
Bachelor's or Master's degree in Computer Science or related field.
Proven experience in web and mobile application development.
Proficiency in front-end technologies (HTML, CSS, JavaScript, etc.)
Strong back-end development skills (Node.js, PHP, etc.).
Knowledge of databases (SQL, especially MariaDB) and web server technologies.
Experience with version control systems (Git).
Excellent problem-solving and communication skills.
We are searching for people with a passion for IT, who also like to keep up with developments in IT.
In addition, the ideal candidate can communicate clearly and work independently.
Skills that are regularly called upon are analytical thinking, flexibility, stress resistance and taking initiative.
5 years of programming experience with JavaScript and PHP
You have a command of spoken and written English.
Preferably:
Knowledge about the Certification/inspection sector, or Auditing skills,
Project management experience.
Agile working, test automation and Debian Linux.
__________________________________________________________________________
How to Apply:
If you're a passionate Full-Stack Developer looking for a challenging and rewarding career, we'd love to hear from you. Please click the button below and fill in the application form.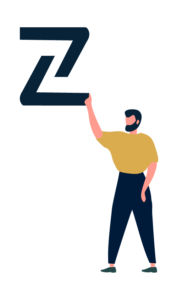 Zertic is a Dutch company providing software solutions for the TIC industry on a global scale. It is located in a beautiful office on the Luchthavenweg in Eindhoven with a view of the runway, a bus station around the corner and directly on the A2/A50/A58 highways.
To understand better the industry we provide solutions to, ask yourself;
Do you trust the food you eat?

Do you trust the products you use?
Building trust in products and services requires certification. A certificate tells you if a product is safe, sustainable, or genuine.
Certificates can be considered the license to operate for many companies and individuals. Those certificates are issued by auditors who are working at or for a certification body.
Zertic empowers all parties involved in the process towards certification with world-class "certification software". Zertic makes sure companies and individuals can use these certificates to provide trust in the products and services they trade and use. Therefore, our market slogan "Let's empower trust"
Do you want to work for a better world where we demand environmentally sustainable goods and services using fair labour, fair trade, organic food, safe environments, and products?
By joining Zertic you can make an impact! Zertic is used by a vastly growing number of companies and together with you, we make an even bigger impact.
Join us in empowering trust!