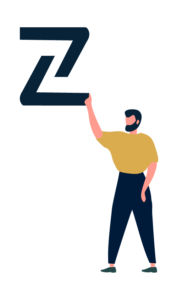 Project Manager
Full Time
Eindhoven, the Netherlands
10 November 2023
Education
Bachelor's or
Master's degree
Zertic is a leading SaaS company dedicated to delivering high-impact projects and solutions to our clients in the Test, Inspection, and Certification(TIC) market. We are seeking a results-driven and organized Project Manager to lead our team in delivering successful projects on time and within budget.
As a Project Manager at Zertic, you will be responsible for guiding our customers in implementing the Zertic software.
What do we offer?
Being a part of our professional international team

Gaining knowledge about a niche industry (Test, Inspection, and Certification) where the Zertic software is the benchmark.

Professional development and training opportunities.

A collaborative and innovative work environment.
Competitive salary and performance-based bonuses. / a bonus and share scheme (in the long term)

Travel allowance

Retirement benefits

Flexible work schedule and partly remote work options.

A good balance between work, and private life.

Lunch for all our employees every day.
What are you bringing?

Your key responsibilities will include:
Consult clients on what is the best way to implement their business processes into Zertic;
Train clients about the system and share knowledge on updates with them;
Use your customer experience to innovate the software;
Manage to get project tasks done within time and budget,
Defining project scope, goals, and deliverables.
Creating and managing project schedules and budgets.
Leading project teams, assigning tasks, and tracking progress.
Identifying and managing project risks and issues.
Collaborating with stakeholders to ensure project objectives are met.
Preparing and delivering project reports and presentations.
Ensuring high-quality project deliverables.
Qualifications:
Master's degree in Project Management or a related field. Agile CCPM or Flow-related experience is a plus.
Proven experience managing projects from initiation to completion.
Strong organizational and leadership skills.
Excellent communication and negotiation abilities.
Proficiency in project management software and tools.
Ability to adapt to changing project requirements.
Problem-solving and decision-making skills.
Preferably:
English
__________________________________________________________________________
How to Apply:
If you're an experienced Project Manager searching for an exciting opportunity to lead impactful projects, we'd love to hear from you. Please click the button below and fill in the application form.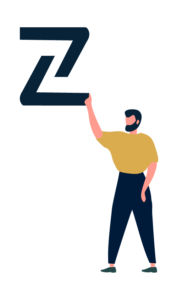 Zertic is a Dutch company providing software solutions for the TIC industry on a global scale. It is located in a beautiful office on the Luchthavenweg in Eindhoven with a view of the runway, a bus station around the corner and directly on the A2/A50/A58 highways.
To understand better the industry we provide solutions to, ask yourself;
Do you trust the food you eat?

Do you trust the products you use?
Building trust in products and services requires certification. A certificate tells you if a product is safe, sustainable, or genuine.
Certificates can be considered the license to operate for many companies and individuals. Those certificates are issued by auditors who are working at or for a certification body.
Zertic empowers all parties involved in the process towards certification with world-class "certification software". Zertic makes sure companies and individuals can use these certificates to provide trust in the products and services they trade and use. Therefore, our market slogan "Let's empower trust"
Do you want to work for a better world where we demand environmentally sustainable goods and services using fair labour, fair trade, organic food, safe environments, and products?
By joining Zertic you can make an impact! Zertic is used by a vastly growing number of companies and together with you, we make an even bigger impact.
Join us in empowering trust!