Combination Audits
Manage your combinations audits from the quote to the final certificate with Zertic. You can combine the audit tasks of the different standards in the quote. (Zertic even provides template quotes for combination audits). Combination audits will lead to efficiency and could lead to discounts for the client.
In the planning, the combination audits are linked. When scheduling, the planner only can schedule the audits in combination. When it is necessary to create a team to cover the complete scope of the combination audit, the system will indicate that not all competencies are covered by the selected auditor(s).

Combination audits are different standards with no joint criteria but can be executed simultaneously by one or more auditors. Technically separate tasks travel together through the complete certification process. These tasks will lead to individual reports and certificates.

Clients can add or remove scopes and standards in the future without losing the history of previous audits.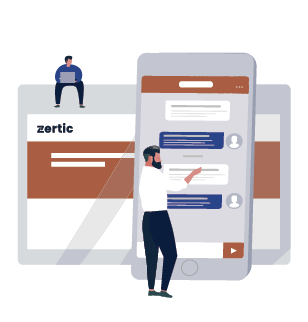 Explore our
Unlimited Standards